About Us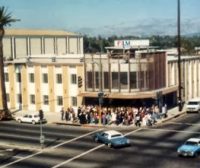 Los Angeles Work Injury Attorneys
The Law Offices of Veralin Nnaoji is a well-established law firm located in greater Los Angeles, California. We provide a wide range of quality, cost-effective legal services to clients throughout California and the West. Our services includes:
Immigration.
We strive to meet the legal needs of our individual clients and their families, and of small businesses, by offering personalized service that allows us to understand each client's individual needs.
Built on the intensive attention to crucial details that we give to clients' legal issues, you can be sure that you will be taken care of properly if you come to us. We always begin with a Free Consultation that allows you to get to know us and us to get to know you. We want to be familiar with every detail pertaining to your unique situation so that nothing gets overlooked. At the same time, we are experienced, result-oriented, lawyers who never let the details get in the way of helping you achieve the outcomes that are important to you.
Areas of Practice
Testimonials
I wanted to extend my thanks to you personally for your representation with my wife. I am pleased that we decided to seek legal council to minimize the impact of this unfortunate event.

Ryan ThomasDentist
Attorney was wonderful! She was so responsive, and we really felt that she had our best interests at heart. She walked us through the process and made it easy.

C. L. Mike Schmidt Director, Theme Designer